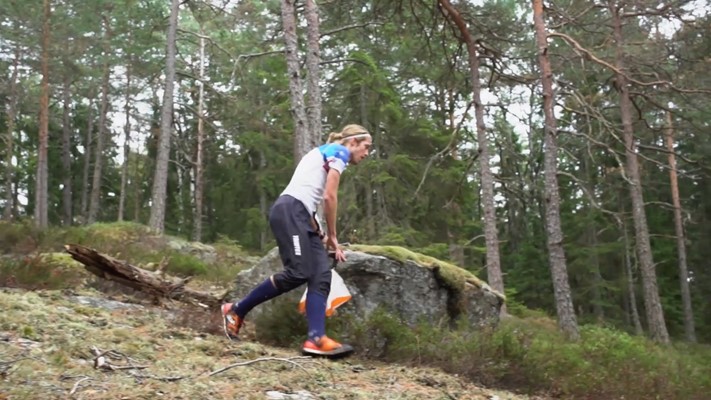 Foto: Raffael Huber Svensson
No pain... No gain??
08.09.2018
Strong, fast, precise... Some Swiss guys coming from the side, the pace is increasing, it's all about catching the group who started two minutes ahead. You feel the rush in the body, the legs starts screaming, but as response you push even harder. You raise your head, looking for that open hill in the edge of the forest, than BAM! The moss on the bare rock slips under your foot, and you're free falling. Like in slow motion you understand you are about to plant your face in a big, sharp rock half a meter above the ground. The pain from the crash comes instantly, it's like your brain is turning on every nerve in your whole body.
I can't remember I was screaming, but I was told afterwards I was screaming awfully. The thing I really remember was those 3, 10 or maybe 30, I don't really know, seconds when my eyes didn't seem to work. It was black, only pain.
Luckily the sight came back quite fast accompanied with some of the good helpers of the day. Sven Hellmüller, Martin Hubmann and Baptiste Rollier. They were just some seconds behind me when I fell, and I am so grateful for their help that day. Baptiste ran straight for the car, while Sven and Martin helped me compress the cut I got under the eye. They also helped me reveal another bad cut on the middle of the knee and helped me to the nearest road. Down at the road we were met by Vojtech in the car and the medical staff of the Swiss team. I was compressed even more and sent further to the hospital, it ended with a total of 14 stitches in the face and the knee.
So how am I now? Well, to be honest, I feel really, really, really low. It's under a week until the Norwegian championships, and just two weeks until the testrace for the world cup in Czech republic. I am maybe in my best shape ever, but now I can barely move from the couch to the bed... Well, NM is gone, but I will work as a hero to go to the test races and finally the world cup in Czech republic. According to the doctor, that could be possible, but right now it feels like I need a little miracle.
Once more, thank all of you from IFK Mora, Fredrikstad and the Swiss national team, for both the help and the compassion. It warms a lot to have such caring friends!